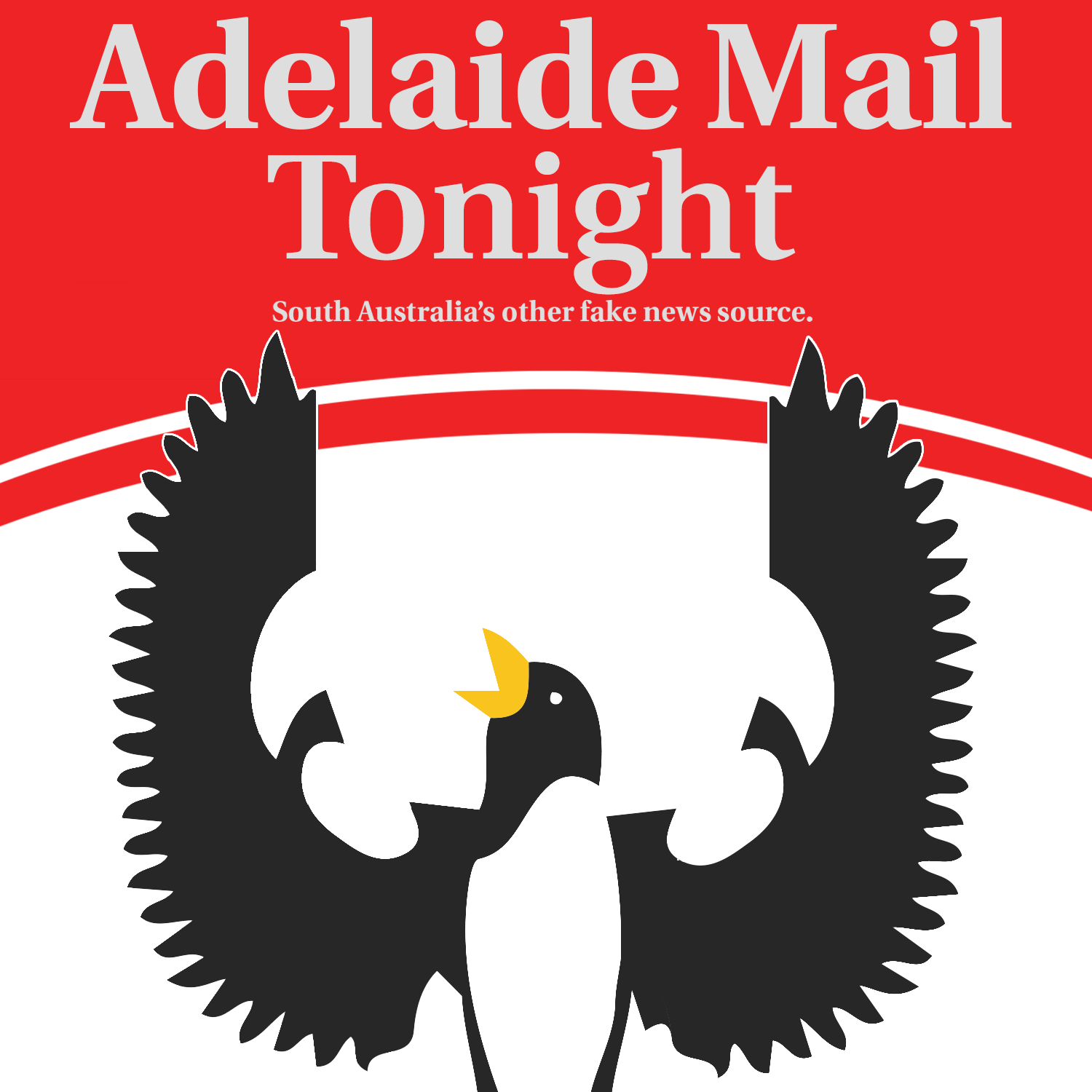 Missed the show? Catch up with the Adelaide Mail Tonight podcast.
In today's bulletin: 
- Elizabeth couple go into hiding after being EXPOSED wearing matching jackets
- Barnacle Bill reveals new pun-based delivery app
- Our exclusive chat with Beau Brunge
- Dating tips for the unemployed 
+ the latest in sport from Kicker Dobs, your horoscopic weather with Rapsidion Obsidy and your final chance to guess the Adelaide Secret Sound!